The Production
> Homme|Animal (Man|Animal)

Homme|Animal is the animal in all of us
who faces our complicated emotional states.





Choreography, dance and voice
Vendetta Mathea
Dancers
Surya Berthomieux
Link Berthomieux
Nicolas Garsault
Lights
Olivier Caldamaison
Music
Tchad




HOMME | ANIMAL > A piece is born

This production was created as part of a residence at La Manufacture Aurillac France, presented at the Avignon Festival and first performed in full in Paris.

It examines the foundations of human nature, the study of which has always been part of choreographer Vendetta Mathea's life, even outside her artistic work.

HOMME | ANIMAL expresses how we feel and act when we move through time and space, seeking to live with our body, mind and soul as one, with energy and instinct.

HOMME | ANIMAL tries to offer an emotional journey into our humain common grounds. It goes beyond languages hoping that someone on earth will feel and understand something out of it, related to its personal life.

Vendetta Mathea enjoys the contribution of virtuoso dancers who have been working with her for a number of years. She says that her strongest inspiration has been the talented dancers that she has been working with.

The choreographic work was first designed with experimenting random movements starting with an emotion. The experimentations took about four to six months during the residence at La Manufacture.

The researches on music took about the same time. It has been a slow process, doing and undoing phrases. The sound track involves more than twenty composers mostly Japanese and evokes the elements.

HOMME | ANIMAL > Vendetta Mathea's moments in life
HOMME | ANIMAL was created from some of Vendetta Mathea's own moments in life:
From her commitment to the struggle for civil rights in the days of John Fitzgerald Kennedy, alongside Martin Luther King on that famous day in August 1963,
From her years spent studying the 'pas de bourrée' in the depths of the Cantal France with fifty artistes from all over the place,
From her many experiences in New York in the '70s,
From the seasons spent touring her solo pieces around Europe,
From her revelation of dance with Merce Cunningham and José Limon by the Dance Power Program in Detroit,
From her slow, profound rebirth in Aurillac France, in a place with new generations of dance performers and choreographers,
From human nature, the study of which has always been part of her life, even outside her artistic creation.
HOMME | ANIMAL > Opening phrases
'I'm blind, living in the dark.
Darkness is my education.
Education of family. I'm blind.
Education of religion. I'm blind.
Education of culture. I'm blind.
How can I know who I am,
If I believe I am who and what they want me to be.
Sacrificing myself to be with others.
Sacrificing myself until I am no more.
But feeling with pure energy,
With my heart, my mind, my body, my soul,
This is who and what I am.
I feel. I see. I am an animal.'
HOMME | ANIMAL > The road to
The company was founded in 1981 and settled down in Aurillac France in 1985 (www.vendettamatheaco.org).
Knowing that going deep in creating a work is a lot of time and energy, Vendetta Mathea built in 1992 with the help of partners and donators a place in France. She converted an abandoned factory into a dance hub for researchers, choreographers and dancers (www.la-manufacture.org).
This place allowed her to live and work on her creations in a peaceful and powerful environment.
Twenty years later, Vendetta created the HOMME | ANIMAL ballet with three young dancers that she had been training for more than ten years. Thoses dancers, with her on stage today, are now are around 25 years old. The connection among them gives the work a unique feeling.
The first contact of HOMME | ANIMAL with the public at the Avignon Festival in France was amazing. Often spectators left the theater in tears after a gift of a standing ovation.
HOMME | ANIMAL has been performed in several countries, in front of audiences of different cultures. Vendetta Mathea and the artists, members of company, are seeking to meet with people around the world sharing a simple message about our humanity.
'To know our humanity, we have to stay in touch with our animal selves.'
The company attended The Edinburgh Festival Fringe 2014 to reach English speaking audiences and people from Asian and south hemisphere countries.
HOMME | ANIMAL > Vendetta Mathea
Born in Detroit, trained in New York at the Juilliard School, Vendetta Mathea is living in France as a dancer, choreographer, teacher and visual artist.
She starts her career as a performer with Walter Nicks for the American Dance Festival at Connecticut College. During her ten years in New York, she dances with many american companies.
'The solo by Vendetta Mathea - very, very good indeed, the Kind of materiel that company showstoppers are made of.'
Dance Magazine - 1976
In 1979, she creates and performs her own solo works.
'She has gone solo after having danced with the biggest companies. She can succeed in this adventure: she has so many ways of speaking, expressing and dancing. She has her own style. She can perform in ways that no one before her has achieved... She offers us her determination, joy and belief like an adventurous poet.'
- Amélie Grand - Février pour la Dance - 1982 - Avignon
Later on, she forms her own dance company in France that produces quite a few works including researches from 1993 to 1996, around the theme 'gestural modernity and musical tradition' with the help of fifty dancers, singers, musicians and visual artists of all kinds. This led to the creation of three pieces.
'When a new, magnificent, powerful essence springs up from the interwoven roots of music and dance from here and elsewhere, 'Colors de Vida' crystallises an unprecedented revelation.'
- Christine Lebas - La Montagne - 1994
As part of a conference around dance and her works at the Avignon Festival in 2010, Philippe Verrièle says:
'It is a style. Something very personal, very special. It is precious'
.
In August 2013 in New York, Alexandre Pinel [DIY dancer] writes about her two worlds:
'What is particularly interesting about Mathea's work is her unique ability to express such a range of responses through this common vocabulary while still providing a subtile and socially relevant commentary of modern French society from an American point of view. Her double vision made for refreshing experience that really stood out'
.
HOMME | ANIMAL > The dancers

Surya Berthomieux
Virtuoso dancer with a trueness and incomparable power on stage, inventive choreographer that significantly contributed to the creation of Homme | Animal, many times gold medal of national and international competitions winner, Surya Berthomieux joined the company at the age of 13 in 2002 for a tour in China and the United States.
As a choreographer, she is the author of several works including the solo "Spirit" and is currently working on a video project dance. She has been practicing Iyengar yoga and wing shun. Surya has established her own company in 2013 with whom she works on the theme of desire.
'[...] A superbly danced work - you have to follow Surya Berthomieux.'
Philippe Verrièle - Danser
'We can not fail to mention their beauty, that of Surya Berthomieux [...]'
Anne-Marie Goulay - AVIGnews.com
'[...] Amazing feline grace and virtuosity [...]'
Kathy Hanin - Midi Libre

Link Berthomieux

Winner of the International Dance Competition in Biarritz and the Special Jury Prize in 2008, Link Berthomieux conducts research on energy, inertia and the ground which led him to develop a registry of personal movements that have been incorporated into Homme | Animal and compose the final solo.
Link Berthomieux danced with the company for the first time in 2002 in China at the age of 11 years. He dances and creates contemporary works as participates in battles hip-hop with his crew Supreme Legacy.
Representing France, Link is a finalist of Juste Debout Steez 2012 at Bercy in Experimental category. He is a member of the jury of the contest "Open Your Mind".
Link is the author of several solo pieces and dance gold medalists in national and international competitions.
'[...] With strength, smoothness, softness and poetry [...]'
Florence Neel-Farina - La Montagne

Nicolas Garsault
A graduate of the National Conservatory of Paris in Contemporary dance, Nicolas Garsault worked many dance styles, from Graham and Cunningham Gaga, especially with Ohad Naharin (Batesheva Dance Company), to tai chi with Vendetta Mathea and yoga with Peter Goss.
He also danced for many choreographers Cristiana Morganti (Pina Bauch), Jarek Cemerek, or Claude Brumachon and Benjamin Lamarche (CCN of Nantes).
Today he continues his journey between multidisciplinary professional practice within companies whose Vendetta Mathea & Co and a Masters in International Artistic Cooperation.
Choreographer and performer in the piece MAN | ANIMAL since its inception in 2009, it continues within the company to develop and evolve its own work on the basis of different styles.
HOMME | ANIMAL > Photos
Photos from performances in Cayenne Guyane and Avignon Festival
> Click here to see the pictures
Photos from the performance at Skorohod in Saint-Petersburg Russia
> Click here to see the pictures
HOMME | ANIMAL > The staff
Vendetta Mathea & Co
La Manufacture Studios
4 impasse Jules Ferry
15000 Aurillac France
Phone + 33 4 71 48 35 03
e-mail

website
facebook
twitter @VendettaDance #HommeAnimal
Vendetta Mathea, artistic director & choreographer
Cell + 33 6 87 03 74 97
e-mail vendetta@vendettamatheaco.org
Surya Berthomieux, dancer
e-mail surya@vendettamatheaco.org
Link Berthomieux, dancer
e-mail link@vendettamatheaco.org
Nicolas Garsault, dancer
e-mail nicolas@vendettamatheaco.org
Laurent Berthomieux, member of the board
Cell + 33 6 08 47 30 21
e-mail vendetta@vendettamatheaco.org
Frédéric Veyssière, manager
Cell + 33 6 40 53 66 65
e-mail vendetta@vendettamatheaco.org
Olivier Caldamaison, stage manager
Cell + 33 6 88 52 00 73
e-mail olivier@vendettamatheaco.org
HOMME | ANIMAL > The co-producer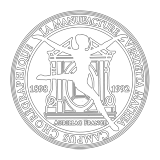 Vendetta Mathea Dance Campus La Manufacture
The Incubator
Educational & Training Programs - Artists in Residence - Production - Events

www.la-manufacture.org
> Download the viewbook of Vendetta Mathea Dance Campus La Manufacture
> Vendetta Mathea Dance Campus La Manufacture is supported by:
Aurillac Council
The Aurillac Bassin Conurbation
Cantal Departmental Council
Auvergne Regional Council
DRAC Auvergne
Ministère de la Culture et de la Communication
Ministère de l'Education Nationale
> La Manufacture operates in partnership with:
Aurillac Theatre | a public-funded theatre
Aurillac Music and Dance Academy
Cantal Music and Dance Agency
> As part of its residence and joint production policy, La Manufacture welcomes:
The 'Vendetta Mathea & Co' company
A number of creators and artistes in the field of dance, movement and images
It organises many events related to dance
> Campus Choregraphique La Manufacture & La Manufacture Studios are:
Approved by the Ministry of Culture and Communication for tuition for the Government-recognised diploma in contemporary, jazz and classical dance
Recognised by the Government as an artistic training establishment that offers courses leading to the dance, choreography and dance teaching professions